A CHANCE to enjoy a cuppa and help raise cash for the NHS on its 74th birthday is again on offer in the 'biggest tea part yet'.
Worcestershire Acute Hospitals NHS Charity has invited county residents to host their own NHS Big Tea event on Tuesday, July 5.
Led by NHS Charities Together, the NHS Big Tea brings the nation together to celebrate the birthday of our beloved NHS, giving thanks to the workforce, whilst raising funds to provide the extra support needed for staff, patients, and volunteers.
Communities can celebrate by making time for tea – another national treasure.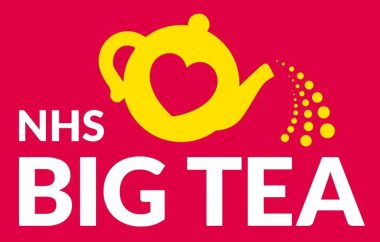 Last year more than 4,800 hosts signed up, collectively raising more than £500,000. Worcestershire Acute Hospitals NHS Charity was one of more than 150 NHS charities to take part in last year's event.
Sophie Burt, head of fund-raising and community development at Worcestershire Acute Hospitals Charity said: "The support we received across our county last year was fantastic and this year we hope to see even more supporters embracing this special event for their local NHS.
"The charity is dedicated to providing the added extras and enhancements which improve the experience for everyone using or providing services across our Trust.
"Funds raised by the Big Tea will make a huge difference to our patients, staff and services by supporting our NHS to go further."
Over the last 12 months Worcestershire Acute Hospitals Charity have funded projects as diverse as care packages for staff to combat the effects of essential but uncomfortable PPE, to furnishing a relatives' room for palliative care patients and enhancing treatment equipment for Oncology patients.
Visit www.wahcharity.org/nhs-big-tea-2022 or call 01905 768954 for more information.