WHILE it hasn't been the most fascinating Formula One season in recent times, fans of all aspects of motorsport have been able to rev their engines at a new exhibition.
From getting up close to classic machines such as Ayrton Senna's McLaren and Nigel Mansell's iconic 'Red 5' Williams to learning more about the history of the sport, the Silverstone exhibition has something for everyone.
The summer long celebration of all things Formula One took you on a journey from starting grid to chequered flag, taking in the history of the home of British motorsport, its rich RAF heritage and a remembrance of those from the local area who made the ultimate sacrifice in the Second World War.
A celebration of engineering is also at the heart of the matter inviting visitors to discover more about the technology which goes into Max Verstappen's and Lewis Hamilton's modern-day chariots.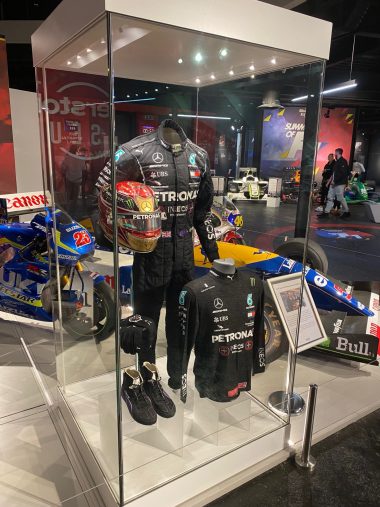 As some who has driven for nearly 10 years, it was somewhat alarming to discover the same pressure I use to fully slow my road car would just slow a Formula One car by just 20 per cent!
---
---
Once the doors open, you're invited to take your place on the starting grid as cars from across the decades take their place on a virtual grid on marvellous screens before the classic five red light countdown which sees 'the race' begin and the doors open to this wonderland.
From Scalextric races around a model Silverstone, interactive features and videos on Silverstone past and present, a walk around the upper floor is a chance to learn in a fun and interactive way.
Stepping downstairs sees the action go up a gear with David Coulthard's 2000 'Silver Arrow' McLaren there to explore and a chance to wave the chequered flag yourself.
The history of both Silverstone and Formula One is brought to date alongside machines such as a 2014 Red Bull, Damon Hill's 1994 Williams and the 2008 Brawn which powered Jenson Button to glory.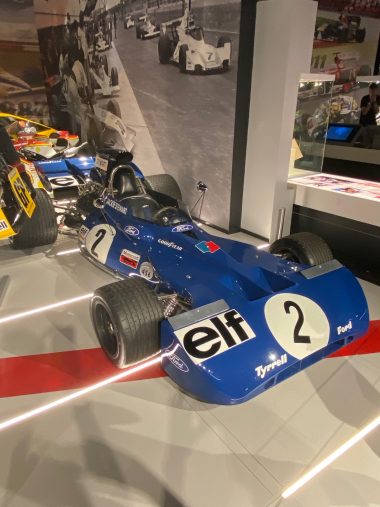 Historic machines such as Jackie Stewart 1971 Tyrrell 003 are machines to savour alongside fantastic memorabilia like racing suits and helmets kindly loaned by the likes of Martin Brundle et al.
While you can't climb in the cars – to be honest looking at the small cockpits I'm not sure many of us would even fit anyway – you can get up close and deeply personal with these wonderful machines.
And the engineering section allows you to learn more about the science behind racing and hopefully will encourage aspiring engineers of the future to chase their own dreams.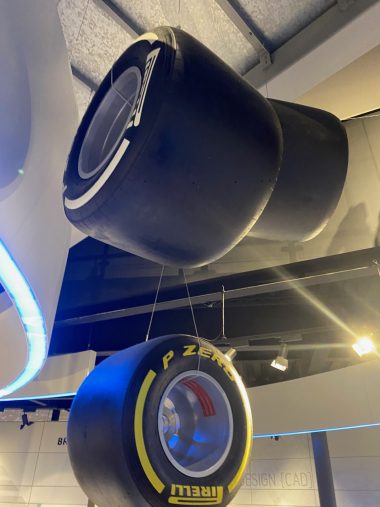 After a chance to stand on the podium, you're invited on the 'ultimate lap' of Silverstone – a sensory experience, a race through history and a visual treat which anyone who experiences it will never forget.
Coming away from Silverstone was a wrench, it was truly a celebration of all things motorsport.
I'll leave the final words to my nine-year-old son:
"It was the best experience of my life, you definitely have to go and see it for yourself."
Visit www.silverstonemuseum.co.uk for more