Pet Retailer of the Year, Just for Pets are offering readers some PAWsome offers including £7 off 2kg bags of Natures Deli dog food to all "Just for Perks members" until 18th March 2023.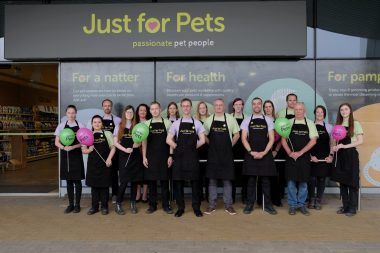 All you need to do is join Just for Perks which is free to all members with an email address and promises to keep offering customers something new and exciting for their pets including:
1) The Natures Deli Offer – With £7 off 2kg bags (up to half price) you can feed your dog a quality food at a low price. Natures Deli is a natural dog food that promotes healthy digestion, perfectly balanced nutritious recipes are created using only high-quality ingredients. Natures Deli Dry is a complete food for dogs, available in a range of flavours and varieties that dogs will love at any stage of their life. Made in Britain.
2) Points for Products – with one point given for every penny spent in store, your points can be exchanged for a range of products or money off vouchers from natural treats to Chuckit! toys and £5 off in store, points can be exchanged for a range of great value items.
---
---
3) Special Occasions – Celebrate New Year, Christmas and even your pet's birthday with best wishes and extra perks from Just for Pets when you sign up to Just for Perks.
4) Exclusive Giveaways – Top brands are partnering with Just for Pets to offer free product samples and more to selected Just for Perks members
5) Know What's New – There's always something new in store at Just for Pets and if you like to get your pet the next big thing then Just for Perks is the place for you.
6) Much More – Just for Pets customers are already getting much more value but there's much much more to come.
As passionate pet people, Just for Pets have a genuine desire to provide the best possible shopping experience for you and your pet. So whether you're shopping with them online or in store, their friendly and knowledgeable teams are here to help, just ask!
Just for Pets put your pet's health and well-being first. All their teams receive extensive training from Hannah Molloy of Channel 4's Puppy School to give you and your pets the very best and most up to date advice.
They're open 7 days a week for all your pet needs from raw feeding and natural deli treats to hay and rabbit hutches.
Find your local Just for Pets store at https://justforpets.co.uk/find-a-store/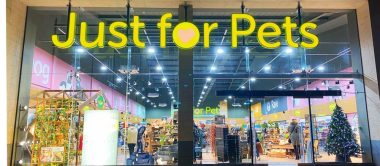 The Best of British Pledge

As a growing pet chain Just for Pets recognise the importance of smaller, independent pet businesses. That's why they partner with and support a range of innovative suppliers to bring you and your pets the best products in the UK.