More than 4500 venues, activities and events will welcome visitors in September (9th-18th)  as England's largest festival of history and culture returns.
Brought to you by the National Trust, supported by players of People's Postcode Lottery and run by thousands of local organisations and volunteers, Heritage Open Days (HODs) gives everyone free access to hidden places and new experiences.
From museums, galleries and stately homes to science labs, industrial units, and even graveyards, HODs offers local people a chance to see another side to their communities, including places that aren't normally open to the public.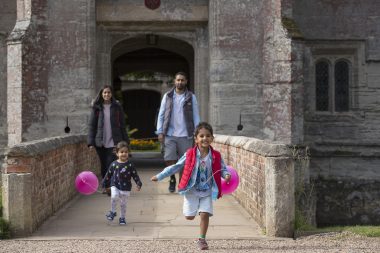 Baddesley Clinton, Warwickshire © Heritage Open Days / Chris Lacey
This year's theme – Astounding Inventions – puts the spotlight on the pioneers whose creations we couldn't live without and the inventors whose work has been overlooked.
Liam Montgomery, Heritage Open Days Marketing & Projects Manager says:
---
---
"The festival is just around the corner and it is fantastic to see that our community is putting on a staggering 4,500+ events, with more than 500 focusing on our Astounding Inventions theme. Whether it's a doorstep discovery, a local curiosity, a world-famous attraction or a one-of-a-kind experience – there really is something for everyone this year"
Every one of the HODs events can be found in the online festival directory – search for activities by location or event type.
History buffs can immerse themselves in the Civil War era at Chester Castle, see the Victorian beam engines working under steam power at Ryhope Engines Museum in Sunderland or experience augmented reality at Ross-On-Wye's new Museum without Walls.
Wannabee inventors can take inspiration from the futuristic Emmet Machines on display in Leeds or the more practical horse-driven inventions that drove industrial and agricultural revolutions, courtesy of The Museum of the Horse in Newark. Plus, Erasmus Darwin's handwritten book about his inventions and scientific ideas is on display in Litchfield.
Families can experience a Victorian childhood at the Sir John Moore Foundation Museum in Leicestershire or take part in a community archaeological dig at Cranford Park in London. Meanwhile, the Festival of Chatham Reach in Kent offers trips on historic boats while pond-dipping is on the agenda at the Intact Centre in Lancashire.
While those craving unusual experiences can tour underground tunnels in Liverpool, take part in a hauntingly good scare maze in London, walk directly beneath the road deck of the Tamar Bridge in Plymouth or climb the tower of Hunstanton Lighthouse in Norfolk.
The festival's appeal lies in its varied line-up and commitment to free access to heritage and culture. Last year, 39% of visitors to HODs events said they hadn't been to a heritage site in the previous 12 months. Almost two-thirds (74%) of all visitors said they would go on to visit sites more regularly.
Laura Chow, Head of Charities at People's Postcode Lottery, says:
"The history of the places where we live and work are what shape us and through their support for the festival, our players help people to connect with those places, and each other. Our players have raised over £4.4 million to support the National Trust to date and we're looking forward to seeing lots of visitors coming together to enjoy shared experiences again this year."
Heritage Open Days is brought to you by the National Trust with support from players of People's Postcode Lottery. Every single Heritage Open Days event is free, including access to many sites that usually charge for admission or don't normally open to the public.
For further information, and to register your event, visit www.heritageopendays.org.uk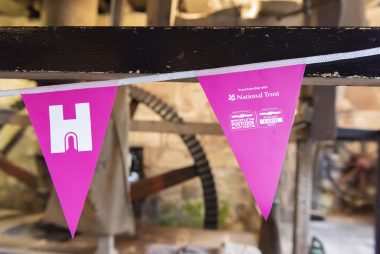 © Heritage Open Days / Paul Harris
---